About Us
Excellence since 1971
Possessing a great taste of elegance himself, Mr W Nick established FitWel Custom Clothes in the year 1971. Starting with humble beginnings, FitWel has transformed itself into a brand that has over 10,000 repeat customers today, besides many new ones getting added every year. Expert custom - tailoring has made FitWel as a preferred brand from over four decades, and has been providing fine custom-tailoring at affordable prices to those with taste of elegance.
Fitwel & Mr. W Nick On Media
With in-house tailoring workshops that have over 70 master craftsmen, FitWel has provided its clients across United States with fine hand-tailored business, formal, and casual wear for both gentleman and ladies. FitWel clothes are made with 100% guaranteed satisfaction.
Watch Mr Nick's feature and views on "WHAT TO WEAR" on Wealth TV
Global Fabrics Partners
World of Fabrics with substantial savings for you
FitWel assembles finest fabrics from around the world under its roof. With over 5,000 fabrics, FitWel range includes Scottish Tweeds, Cashmeres, English Flannels, Worsted, French Gabardines, and Italian Mohair to name few. Procured directly from the World's Finest Mills as above and also and many more, FitWel pledges to deliver the best brands with substantial savings to your pockets.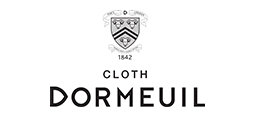 Benefit from FitWel
Suit Yourself
"Each garment in itself is a creation of its own with your selection of fabrics and designed to your exact specifications of style and fit. Our master tailors hand-stitch each garment with painstaking detail & attention. Each step of the process, from cutting, to sewing & finishing is continuously monitored & checked to assure the finest quality product"
Value Specials
We invite you to experience the fit of a finely Crafted Suit with a 10% INTERNET INTRODUCTORY DISCOUNT [Promotional Code "NICK4U"]. Book your appointments now by phone / online with this code.
How to Contact Us
FitWel is easily reachable thru our conveniently situated showrooms in Los Angeles. FitWel also travels across the United States to provide its services thru its trained Travelling Tailors.
Group Appointments / Office Visits
Please
contact us
@ 1-800-4-FITWEL, and we shall be glad to set-up a convenient schedule and come over to showcase our product-line to help you decide your custom-tailoring needs.